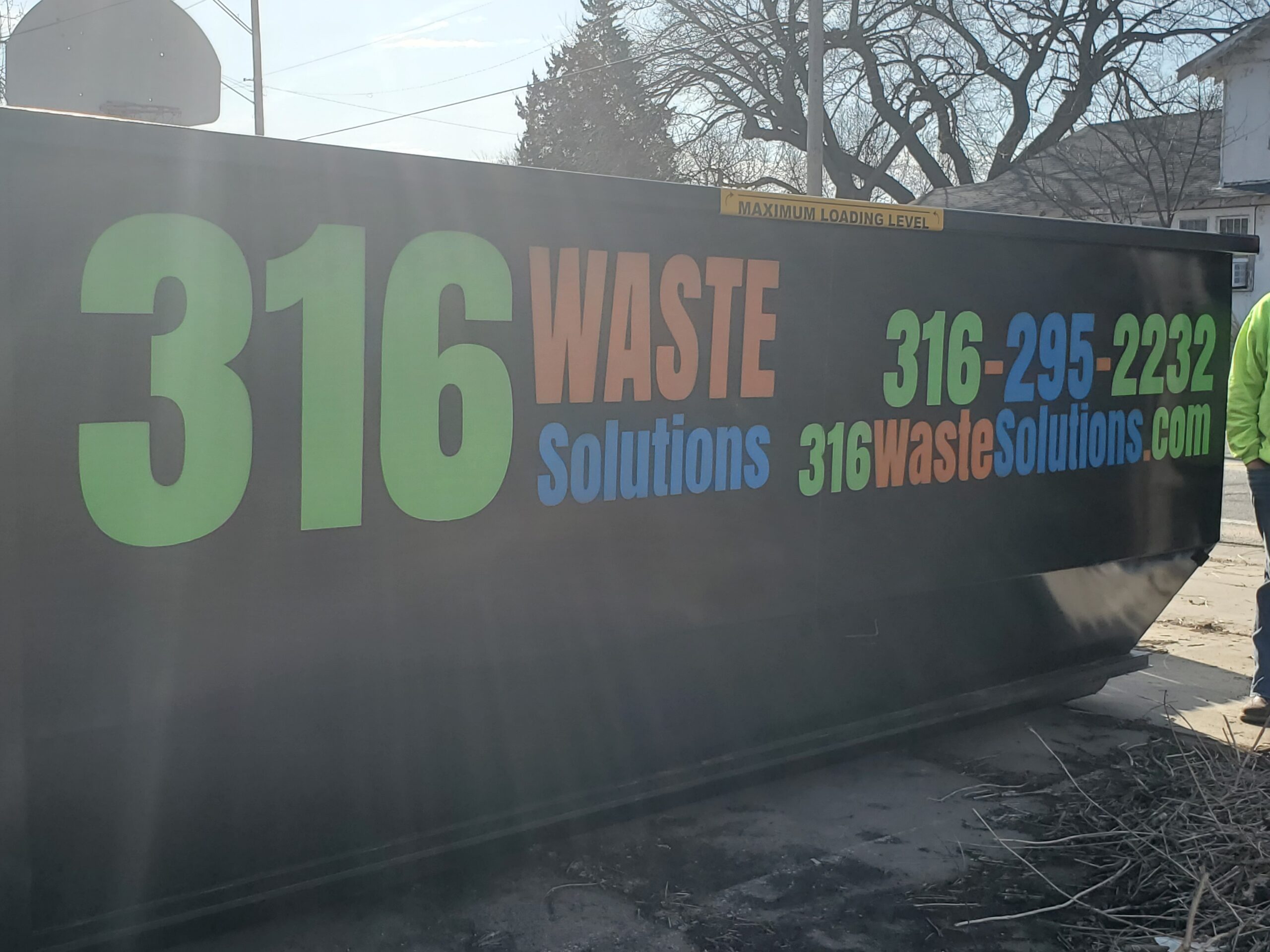 Quick, Easy, and Efficient Clean Out Services In the Wichita Metro Area
There's no cleanout or junk removal project in or around Wichita, Kansas that's too big or too small for the 316 Waste Solutions team. If you've got items that need to be removed, cleaned out, or picked up, our team can take care of it. We provide dumpster rental and junk removal services in Wichita and surrounding cities. We're prompt, professional, and can save you a lot of hassle. If you'd like a quote for a project, give us a call or inquire online.
Keep reading to see what we can do for you! 
Construction Waste Removal
Don't let construction waste pile up. We offer junk removal for remodeling, building, and other construction projects.
Electronics Recycling
Don't clutter your space with old and unwanted electronics. Inquire about our electronics recycling service. We can recycle basically any item that uses electricity.
Foreclosure Cleanouts
We'll do the heavy lifting when it comes to your forclosure cleanout. We'll quickly and efficiently clear the space for you.
Yard Waste Removal
Whether you've got a major landscaping project or you're just doing some seasonal clean-up, we can haul off your yard waste.
Rental Property Clean Out
We offer rental property clean outs at affordable rates. Give us a call today for a quote!
316-295-2232
Ready to Schedule a home or office clean out in or around Wichita?
We quote clean out services on a case by case basis. We will come to you and give you a free estimate. Fill out the contact form below to get started or give us a call at 316-295-2232.